If you own a Small Business (SMB) it is imperative that you are listed on Google's Local Directory.
Reasons why you should list your SMB on Google:
Google holds more than half of Internet searches
Mobile search is increasing everyday
It's free to get listed!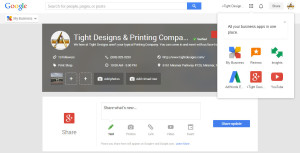 We have had our own Google Places listing for a couple years now and we receive over have of our new sales through the calls that come from searches on Google. Only recently did we start being active on our Google Page and we're already seeing results.
We are pretty savvy we it comes to all things 'Internet', unlike most of our customers. In comes "Google My Business".
"Google My Business" makes it easy for your customers to get in touch with you, whether it's a click-to-call button from a mobile phone, driving directions from where they're at, or starting a conversation on their social network.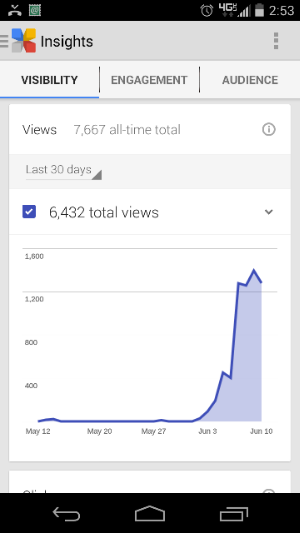 With the Google My Business mobile app you are easily able to edit your business information or create a new business listing. From the main screen you have 3 tabs to view insights of your business.
Visibility shows how often you business info is views and clicked.
Engagement shows interactions with your shared posts.
Audience provides information about people who follow your business.
With this information you're able to see what interests your audience. This is vital information Fortune 500 Companies paid millions to get through conducting surveys and buying data. Now the playing field is leveled by putting out information.
All this means is more visibility through the connection of transparency. Being more open allows SMBs to build a loyal fan base and Google My Business makes it easier.