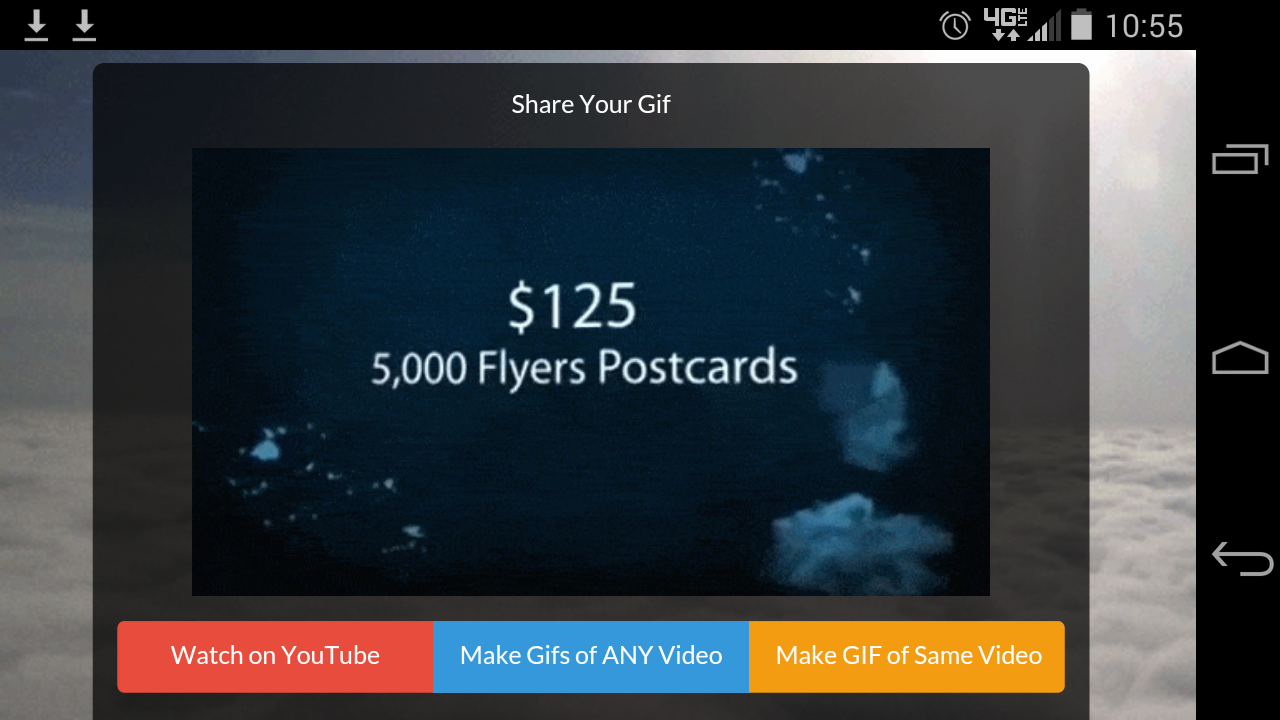 There's a new service that allows you to create a short animated picture (GIF) of a YouTube video.
It is very quick and easy to do. If you come across a video, in the address bar type GIF in front of YouTube in the URL.
Original video link:
www.youtube.com/watch?v=jgz9SLR3EfM
Link to convert Video to GIF:
gifyoutube.com/watch?v=jgz9SLR3EfM
Here's what you get:

Uses: If you have created a YouTube video and wanted to send a mass mail to your clients, this service will allow you to insert an animated intro into your email message linked to the video.