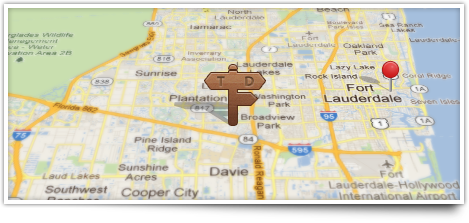 When it comes to business cards, Fort Lauderdale doesn't have an offer better than what Tight Designs has for you. This week only, you can get:
Special Price: $49

You won't find a price so affordable for such professional quality work anywhere in Florida. For thicker business cards such as 14PT or 16PT and other features, visit this page.

The price above is solely for printing. If you choose to have your purchase shipped, there will be an extra charge. If you would like us to design your business card, check out our latest designs and if you like what you see contact us to discuss your project.
Printing Fort Lauderdale
If you're looking for an affordable investment for a high end printers in Fort Lauderdale, look no more. Tight Designs & Printing Company of Florida provides the greatest grade in business cards, promotional postcard / flyers, door hangers, refrigerator magnets, banners, and much more for any event.
We provide South Florida companies a form to boost prospects at a greater Return On Investment with our cheap print prices. You do not have to be in Ft. Lauderdale to benefit of our affordable printing rates. We also ship internationally with the fast an convenient Priority Service by the USPS.
Same Day Printing in Fort Lauderdale
Tight Designs provides Same Day printing for business cards, but this costs much more than next day printing or 3 day prints. Your print-ready artwork files and order must be submitted before 9:30AM EST, otherwise it will be ready for the next business day.
Cheap Printing in Fort Lauderdale
To receive a higher Return On Investment you should utilize your promotional print such as postcards in an economical way. By investing a minuscule amount of time in researching you can discover specific places to attack an audience of potential leads instead of giving out your promotional material to anyone you see. By investing your time into only reaching a selected few people who are interested in your product you diminish time wasting procedures and investments. Plus, deal mainly with potential customer. Even though every company is different, this strategy will help your R.O.I. increase by 90 percent.