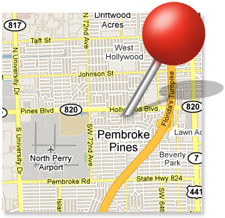 Tight Designs is located right outside Pembroke Pines on Miramar Parkway & 441. You will be sceptical about what we could produce once you see our prices, but not to worry, we got samples! You will be shocked by our quality, honesty and personal service.
Flyers and Postcards
The most common size promotional postcard or card flyer is 4″ x 6″, though we offer other sizes as well. All postcard/flyers are printed Front & Back and in Full Color. The same pricing for One Sided and Black & White. The reason is because the difference in price is so minimal that every customer will opt for it even if it's not needed.
Business Cards
We offer 3 grades of card-stock when it comes to business cards, 12PT being the thinnest, 14PT is a little thicker, and 16PT being the thickest cards. As our flyers, all business cards are printed Front & Back in Full Color. We also offer round corners, metallic finishes and many other options.
Posters
We offer two types of posters. One is on a Photo Quality glossy paper stock that is made in almost any size for custom printing. These posters are delicate, but have a minimum of 1 poster per order. The other type of poster is made of thick 16PT card-stock which are a tougher with a minimum of 1,000 prints per order.
Door Hangers
Provide your message high-visibility that will hang around with Door-Hangers (some people call them door flyers). Direct to consumer advertising such as door hangers; cuts the middle man out for higher R.O.I.. We offer various sizes of door-hangers and dye-cut holes for different door knobs.

Besides providing low-cost printing to Pembroke Pines, FL; Tight Designs also offers same-day printing and next day shipping.
Se habla Español.