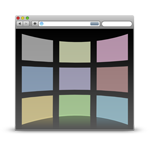 Web Development
From conception to completion, Tight Designs methodically crafts web properties that convert visitors to customers. We can help with domain registry, web-hosting and social media branding. Let's talk.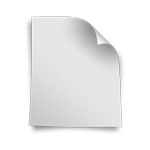 Print & Design
We provide High Quality card-stock ranging from 70LBS to 16PT with choice of Premium UV Glossy Coating or Matte finishes. From 500 to 5,000 print quantities (contact us for higher amounts). For an additional charge we offer Same-Day & 24 Hour Turn-Around on most products. Custom designs start @ $35 per hour.
The Most Affordable Printing Company in South Florida since 2003
Tight Designs & Printing Company of Florida is an award winning design firm who's administrative offices are located in Pembroke Pines, Florida. Though it has print-warehouses in California, Ohio, Texas, Florida, New Jersey, Illinois, Arizona and even Canada; which aren't open to the public. Through the use of modern technology we maintain a low over-head, and pass on the savings to our customers.
Since the early 2000's, Tight Designs has been the affordable multi-media solution for Entrepreneurs on a tight budget. Specializing in web development, graphic design and mass printing, Tight Designs started in Miami Dade County serving Hialeah Gardens, Doral, Opa-Locka and surrounding areas. In a decade, we expanded into Broward County serving Pembroke Pines, Hollywood, Mirarmar and surrounding areas. Since then, Tight Designs has opened its virtual doors to the rest of the United States. With customers in Texas, California and New York; just to name a few.
Whether serving Business Cards in Ft. Lauderdale, Flyers in Pembroke Pines, Posters in Miramar, Door Hangers in Hialeah or brochure prints to other surrounding areas; Tight Designs continues to expand its products and services, recently developing relationships with customers in Latin-America.
The printing company with cheap print rates in South Florida is now offering has entered the Multi-Level Marketing industry by providing Organo Gold Business Cards to its customers with an easy-to-use online wizard.
[sale]Sale now on, save 10% off Organo Gold promotional material using code: ORGANO10[/sale]